Jungalows
A "Jungalow" is a Bungalow in the jungle. All our Jungalow's have screened windows , for fresh air as well as a fan for the few warm nights without a breeze. For the cooler months, a duvet will keep you warm. In addition high quality mattress's will help with a good nights sleep. Similarly, our imported linens , high count cotton sheets, soft towels will be appreciated . Above all, you will feel away from the crowds  as our  Jungalows  are nestled in the woods; orchids and bromeliads abound and the calls of parrots, Yucatan jays, toucans and others will be your evening entertainment and your morning alarm clock.
Here are our Rates and Reviews.

All Jungalows are brightly painted and cheerful and each is unique in its furnishings. Parking is close to your Jungalow, free, far from the entrance and well lit for night time returns from your trek. Pathways are softly lit all night and are concreted to keep your feet cleaner in the rainy period. Every Jungalow has its own deck, chairs and table and you can look up through the trees at the amazing stars or enjoy a cool beer after a long day of sightseeing.
All Jungalows have full private bathrooms with hand painted sinks and vibrant tile work and bright showers. They all have coffee makers with fresh coffee and water to start your day at your own pace.
Jungalows El Sol, La Luna and La Estrella have a double bed; Jungalow El Cielo has 2 single beds.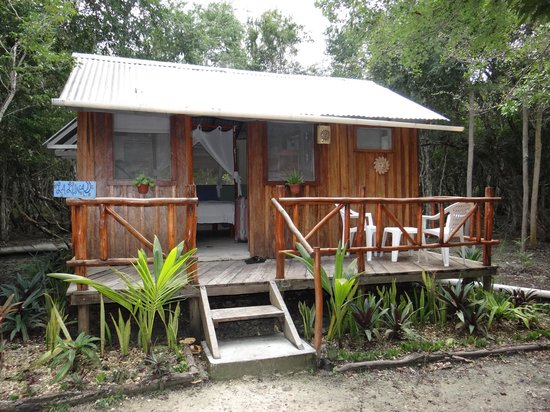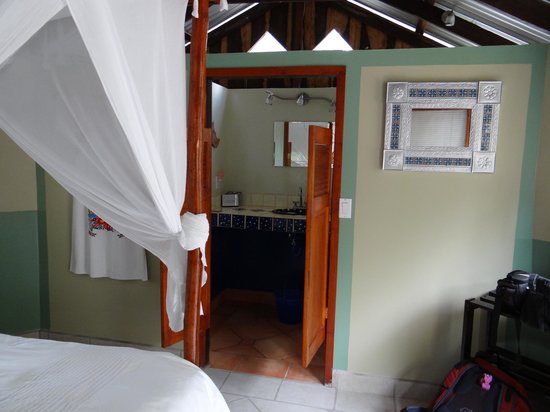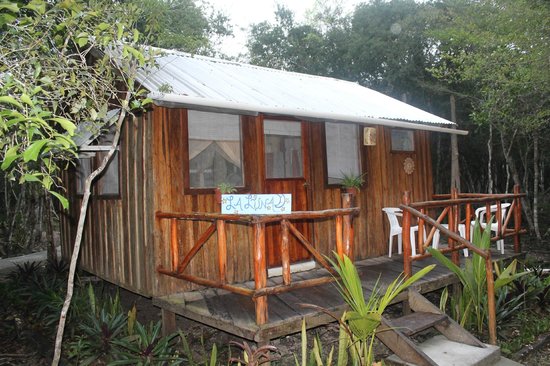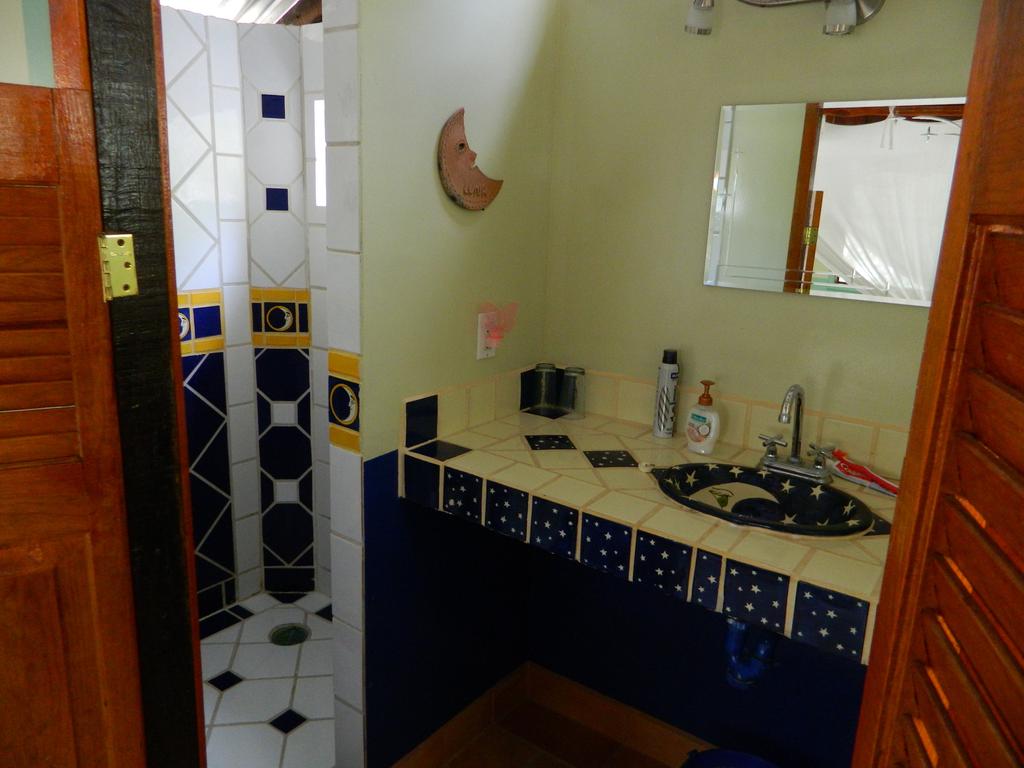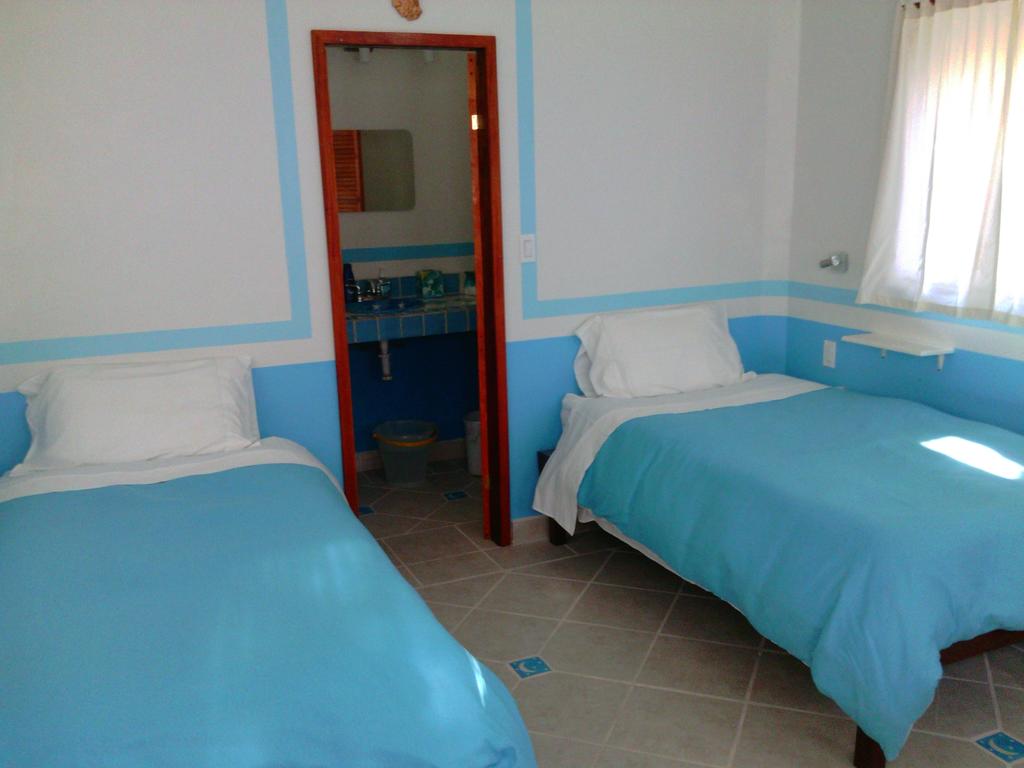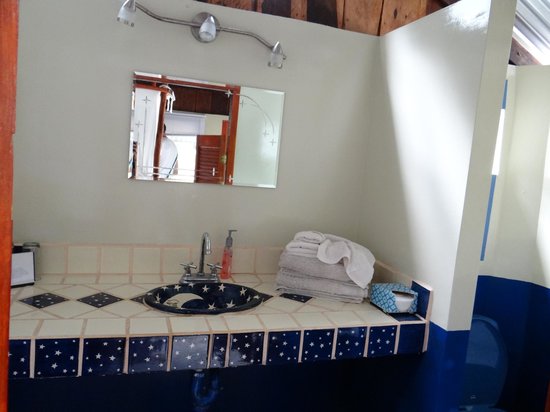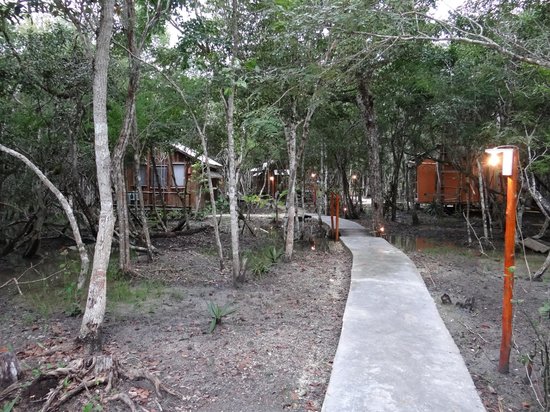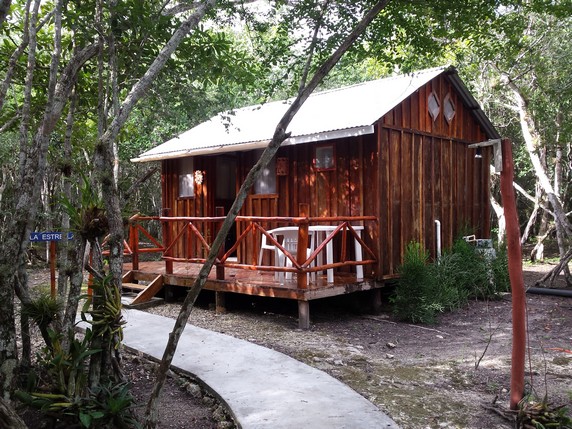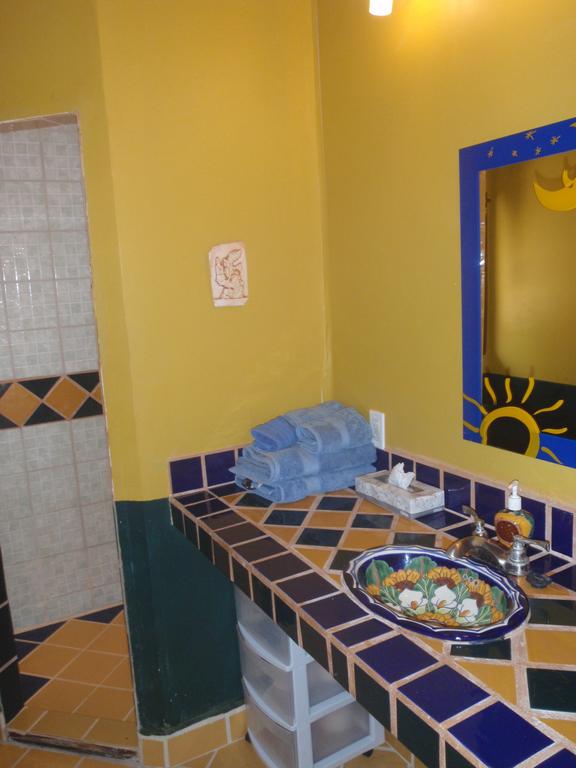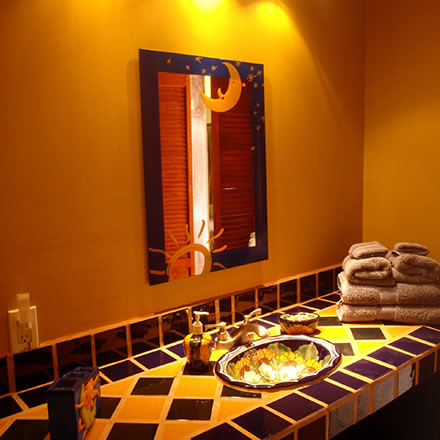 Amenities
Daily Housekeeping
Terrace
Outdoor Table
Private Bath/Shower
Coffee Maker
Tea/Coffee
Electric Fan
Duvet
Egyptian Cotton Linen
Fluffy Towels