Xpujil ruins
Many travelers drive right by the Xpujil ruins, only ten minutes from our hotel. If they do, they miss one of the most spectacular temples in the Yucatan, a three-towered theatrical backdrop before one of the largest plazas in the Rio Bec.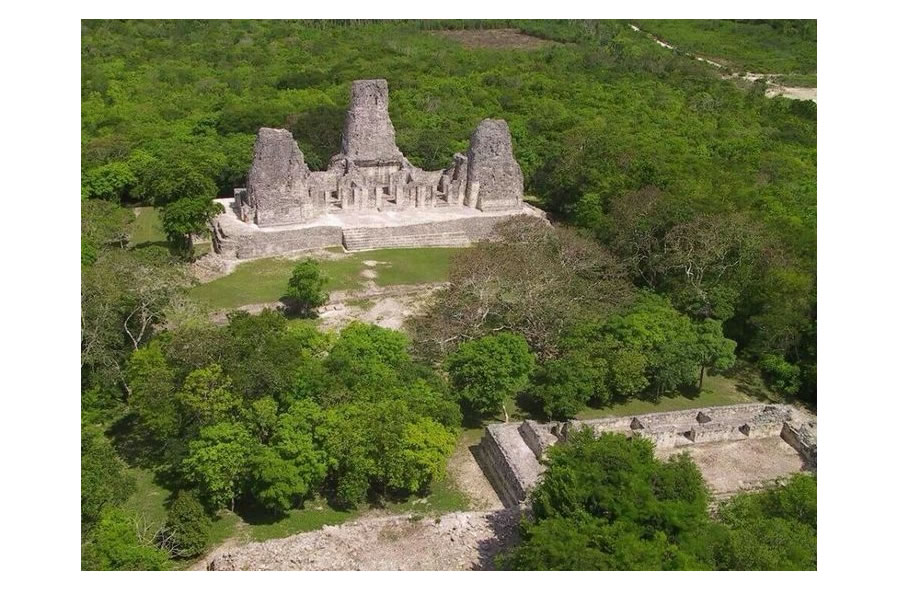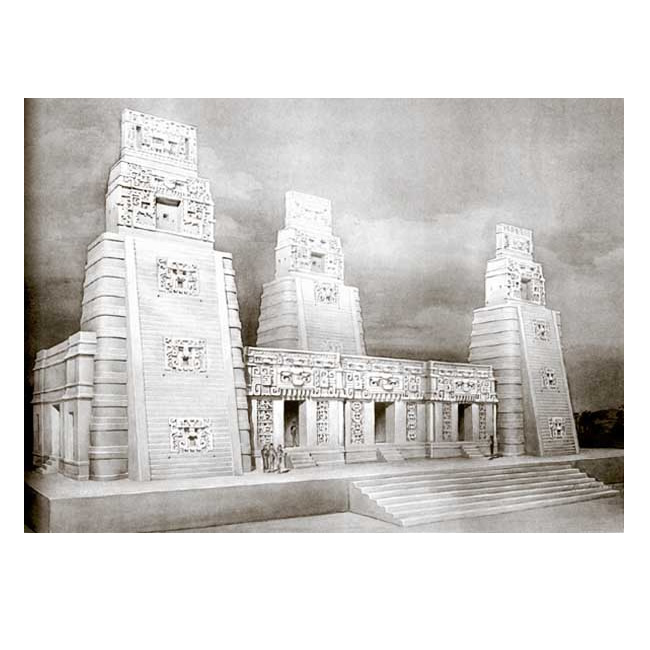 Three towers
Xpujil is unusual for its three towers, instead of the two found in most examples of Rio Bec buildings. There are also several well-preserved stone masks of Izamna to discover. This is a huge building with a cathedral-like feeling, especially in the huge vaulted spaces around the back. On the left-hand side there is a winding staircase to take you to a high opening in one of the towers, that used to allow kings and priests to walk out before the crowd on the central temple's rooftop.
The walk to the buildings is quite steep so be careful if it has been raining.
Smaller sites
Xpujil has several smaller sites, most residental complexes, scattered through the modern town. Some of these have only recently been excavated and consolidated. Notable among these is the Boca del Ave, a large residential complex on ejido land that still has roof combs with stucco decorations (bird heads?) attached. Some of its vaulted structures are only visible underground. An additional Xpuhil site lies within the Mexican Army base to the south, while another lies beneath an un-excavated plazuela group right in town. The elite residences of the Rio Bec are spread far and wide, signs of a very different Maya political structure that gave birth to a cosmopolitan architectural style.
Useful information when you visit the ruins of Xpujil
Distance of Xpujil to Rio Bec Dreams: 12 kilometers
Driving time to The Xpujil site: 10 minutesRio Bec Dreams Logo
Opening hours of Xpujil ruins: Regular 8 am to 5 pm
Entrance price per person: 45 pesos
Combine a visit to Xpuhil ruins with a visit to: Hormiquero, Becan and Chicanna, we call it the locals tour