What people say about us
"Rio Bec Dreams is well run, well appointed, with immaculate gardens, and reasonably priced".
"Dianne and Rick, along with Kate made the stay a breeze. Always trying to please, and with stories to fill a night of laughter and intrigue, from some very well travelled Uk / Canadian hosts."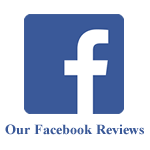 "I have traveled extensively and I would put those two meals we had at Rio Bec Dreams up against anything I have had in the past. Superb, exceptional, phenomenal, outstanding"
"Spotless place with a surprisingly good restaurant."
"We stayed in a cabana which was absolutely beautiful, with a lovely Mexican tiled bathroom, very comfortable bed and beautifully decorated in very good taste."
Stayed January 2017, traveled as a couple
This lodge is absolutely wonderful. The owners are very friendly and extremely knowledgeable about local attractions which, of course, are some of the most interesting Maya sites in Mexico. Our 'Jungalow' was large, comfortable and well equipped.
The grounds are not extensive but beautifully landscaped with a large clump of bamboo just by the bar. We were able to spot many species whilst enjoying a cold drink in the early evenings. There are a whole bunch of Yucatan jays on site and we also saw a few tanagers and orioles.
Apparently the bus knows where to stop (if you ask for Rio Bec Dreams) but we walked the last few miles without any difficulty. This, of course, would not be a problem if you have your own transport.
Staying at Rio Bec Dreams was one of the highlights of our 39 night trip around Central America and I would not hesitate to recommend it to anyone who loves wildlife and Maya archaeology.
Stayed March 2017, traveled as a couple
Really quaint bungalows in the middle of "nowhere". They were well appointed, the company was great. The owner Dianne was loads of fun with lots of information on the ruins. The staff was attentive and did a great job. The small restaurant and bar were quite good as well. We really enjoyed our stay.
Stayed February 2017, traveled with family
My daughter and I stayed here in Feb17 for four days. The hotel is conveniently located near to a number of Mayan sites. The room was wonderful, the restaurant was fantastic, and the adventure was unforgettable.
We rented a car, which was arranged by Diana (who was out of town during our stay). This turned out to be super convenient as our flight into Chetumal was quite late and Omar (the car rental owner) picked us up and drove us to the hotel. Once at the hotel, having the car meant being free to explore the area on our own schedule.
The hotel is fantastic. Our jungalow was enormous and comfortable. We slept soundly amidst the relaxing jungle sounds. The restaurant is superb, a wide array of choices, deliciously prepared, and stunningly presented. Amazing.
Over the course of three days we visited all of the local Mayan ruins, and drove out to Calakmul (about 2 hours), At most sites we were the only ones there. I found that to make the experience particularly special. Climbing pyramids, rising up through the tree canopy, looking out to see the other pyramids in the distance, with only my daughter and the ghosts of the past was truly magnificent.
In addition to the Mayan sites we also enjoyed visiting the bat cenote. In fact, we visited it twice it was so impressive. Several million bats exiting a giant hole in the ground is truly a sight to behold.
Wonderful hotel, wonderful place.
Stayed February 2017, traveled as a couple
We stayed three nights with Rick, Diane, and their talented staff at Rio Bec Dreams. We loved every minute! Diane and Rick's knowledge about the area helped us fulfill all of our jungle desires – from a vast library of bird and wildlife books that guided us in identifying the Coati we saw crossing the bumpy road to Calakmul to advising us on exactly when to arrive at the close by bat cave for the best viewing – we had just enough information to fully enjoy our jungle adventure. At the same time, Rio Bec Dreams provided a level of elegance and comfort we never could have anticipated. Our cabana was simply and beautifully furnished, and the dining room never failed us. On Valentine's day, the staff fixed a special meal, left a rose on each white tablecloth, and offered heart-shaped cakes filled with topical fruit. What a dream!
Room Tip: Ask for a room that has its own outdoor seating area for morning and evening bird viewing