Becan ruins
Rio Bec Dreams Hotel is practically next door to the ancient city of Becan, with its dry moat, sophisticated architecture and Early Classic frieze. Walking its grounds is like visiting a medieval European hilltop citadel…with grass and trees. Becan ruins is our favorite Maya site, combining nature and sophisticated urban architecture.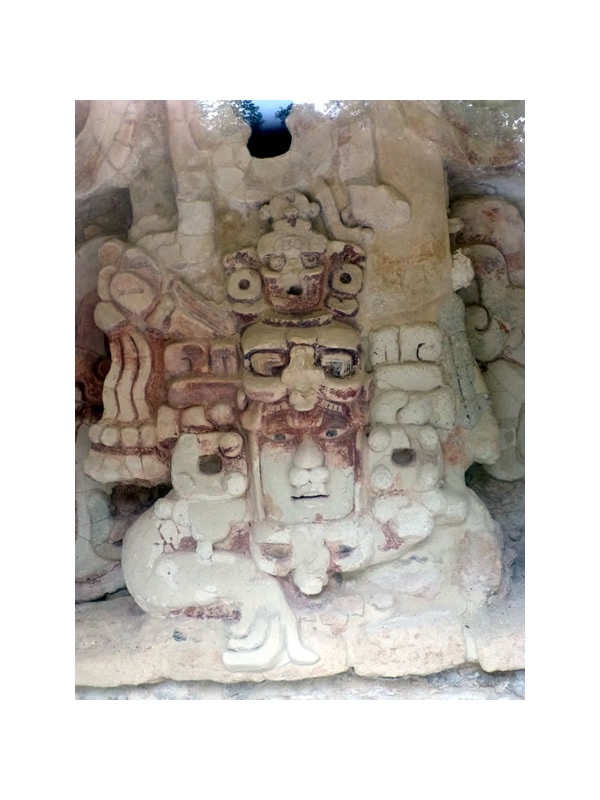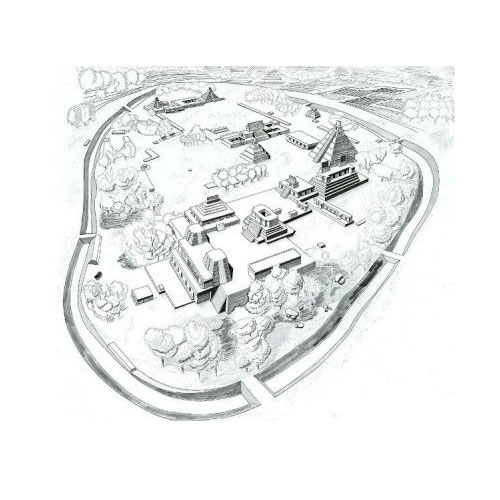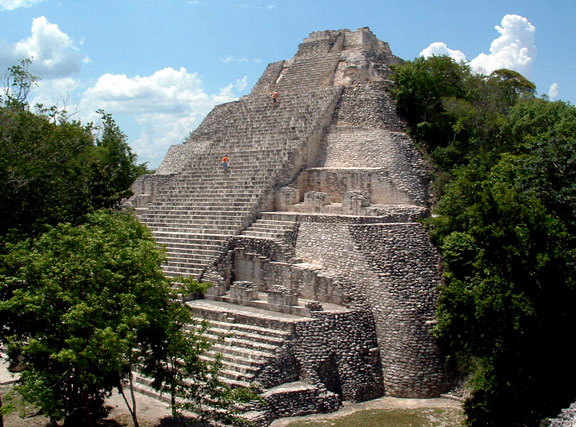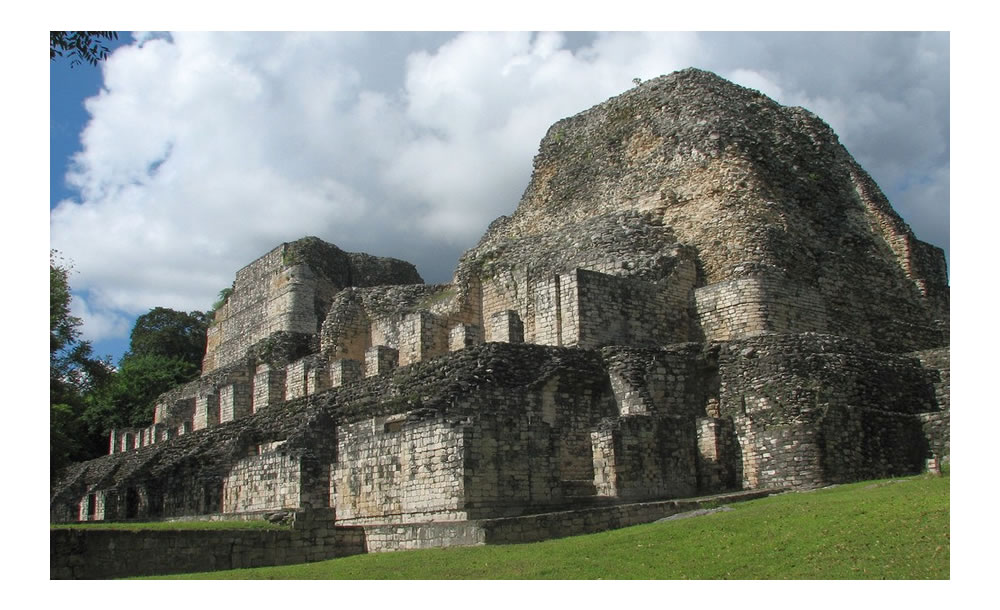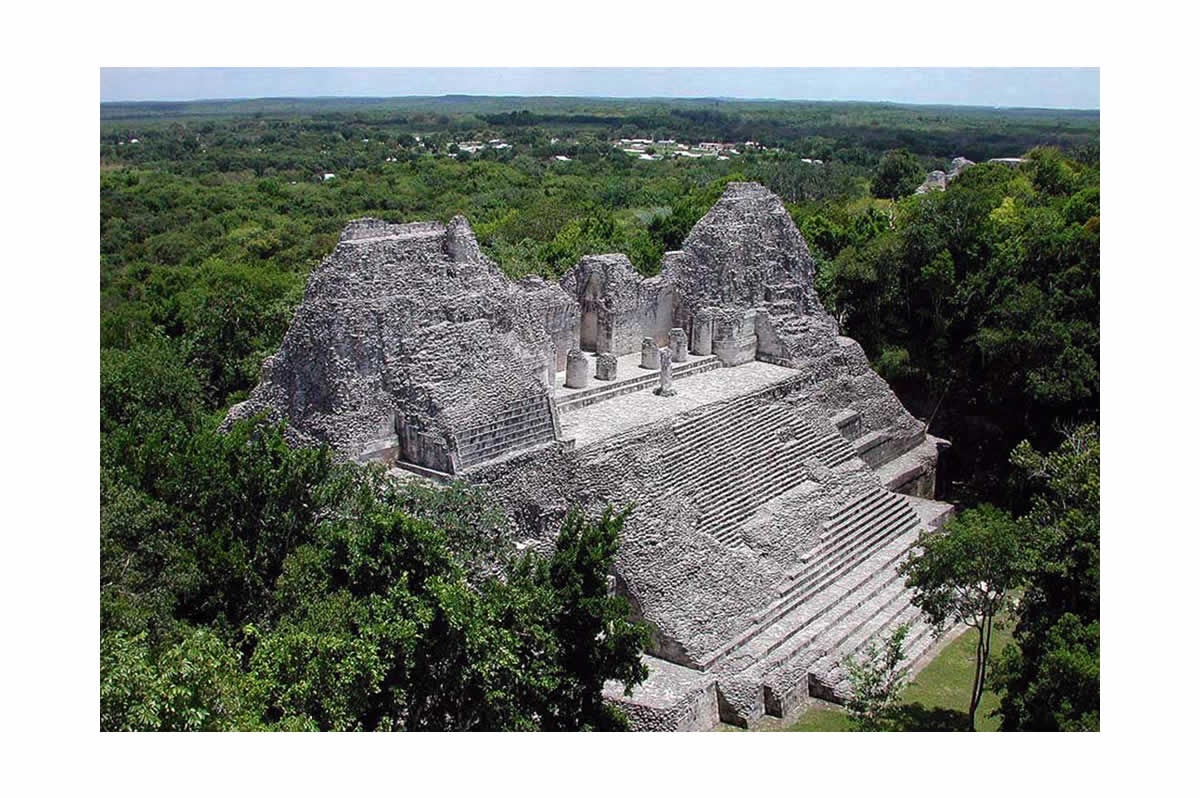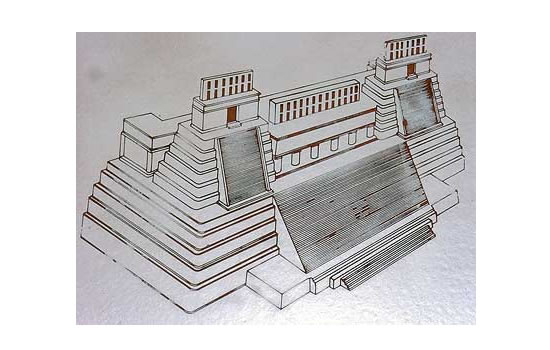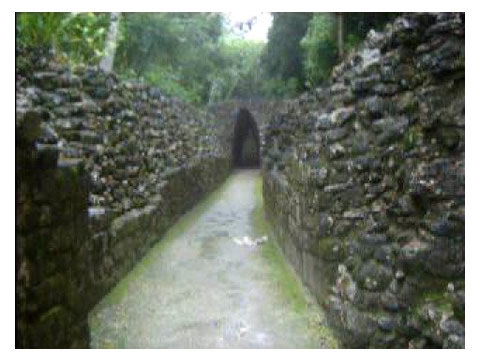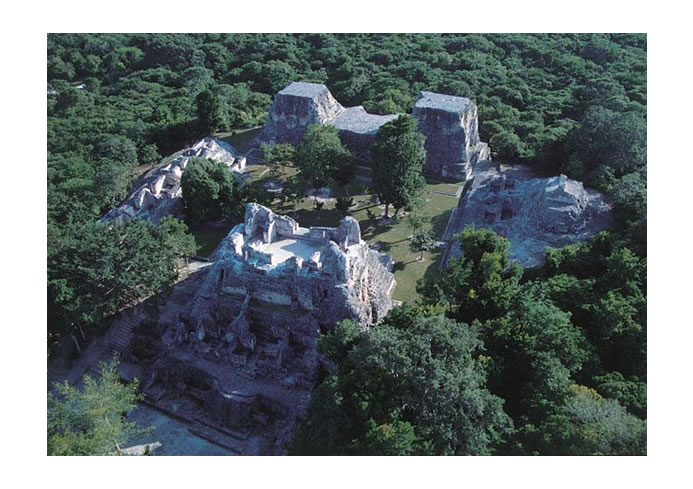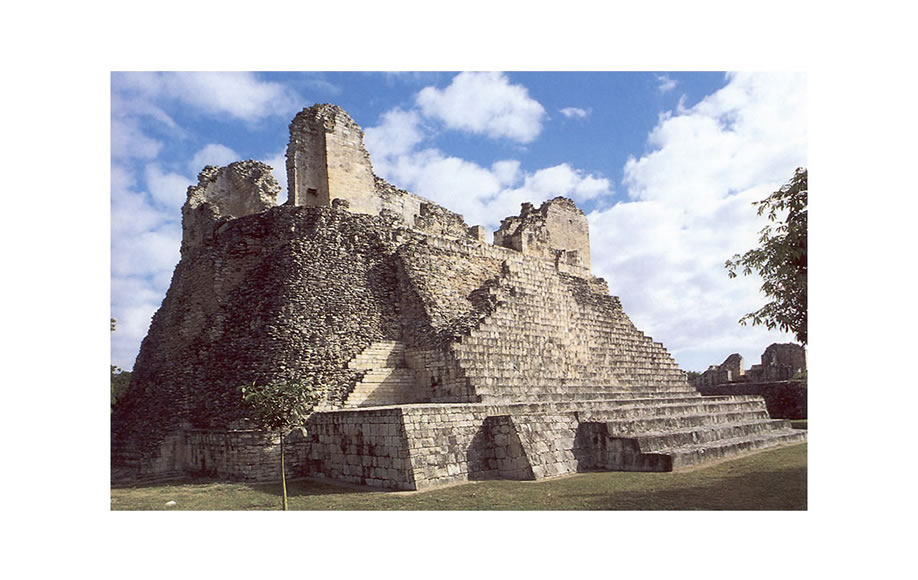 The Rio Bec area was first inhabited around 600 B.C with the first ceremonial center dated around 50 B.C. Becan was certainly the most powerful and important Mayan city in the region during the classic period. A "moat" with seven bridges surrounded the city rather like a medieval town; it was built for drainage but probably had restrictive and even defensive purposes as well. Today with the help of a guide it is possible to follow this moat around the city. The city itself feels rather like a stone medieval stronghold. It has platforms built over and against other buildings several stories high, with small (and even secret) passageways leading from one courtyard to another.
Excavation
Since the site was first discovered by Jack Eaton in 1937 there have been several periods of excavation, the most recent by I.N.A.H. Campeche State, from 1999 to 2001.
During this last period work was concentrated on excavation and restoration of structures IX and X.
*Structure IX is the tallest on the site at over 30 metres high with a temple on top of the pyramid.
*Structure X is a very large palace with a pyramid front and a monster mouth entrance to the temple at the top which is crowned with a roof comb and faces east into the central plaza.
The palace can be accessed from the north, west or south.
Recent discovery: beautiful frieze of a king
On the far south end a beautiful frieze of a king was recently discovered, part of what was once a temple cornice. The king is probably inverted, his fingers pointed to the underworld, perhaps growing into roots as his body rises up behind him like a tumbler or the recurrent motif of the Maize God planted and growing into a tree. The quatrefoil hole in his back is both an entrance into the underworld and a place of rebirth. Although much smaller then the masks of Kohunlich, its state of preservation is really remarkable. The mask still has its original paint and is currently protected in a climate controlled room and viewed through glass (look for the awning rolled down over the glass – feel free to lift it to peer inside).
Climbing Becan ruins
Visitors can do a fair amount of climbing  at the site. This is also an excellent site for photographers.
For example, the view of the South Plaza from structure IV is stupendous.
In addition you can take beautiful photos of structures III and IV from structure II.
The views of the central plaza and structures IX and X from structure VIII – all are stupdendous. The views of structure VIII amd X from structure IX are all worth the climb.  Whether for photography or just to sit and enjoy Becan and the view.
The three towers of Xpujil 9 kilometres away can be seen from structures IV and VIII.
Useful information when you visit the ruins of Becan
Distance of Becan to Rio Bec Dreams: 4 km
Driving time to The Becan site: less than 5 minutesRio Bec Dreams Logo
Opening hours of Becan ruins: Regular, 8 AM to 5 PM 7 days a week
Entrance price per person: 42 pesos at last check
Combine a visit to Becan ruins with a visit to: Hormiquero, Xpuhil and Chicana, we call them the locals.