Dzibanche ruins
Dzibanche is a large, beautiful, historically-significant site about an hour from Rio Bec Dreams Hotel. The grassy, well-groomed grounds of Dzibanche ruins make a visit more like a walk in the park than a trek into the jungle.  For instance Kinichna, marked on the road in, is an acropolis temple or palace (almost a fortress) constructed upon a hill at the site.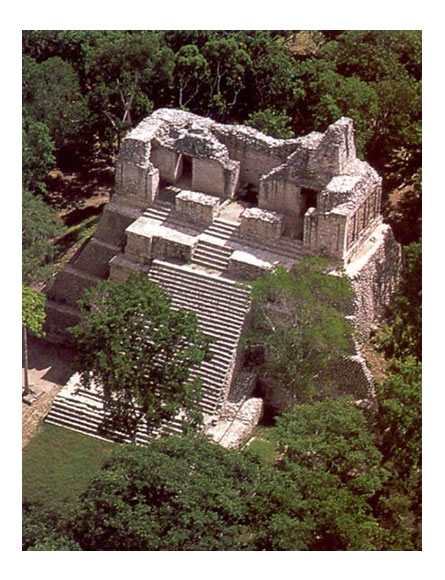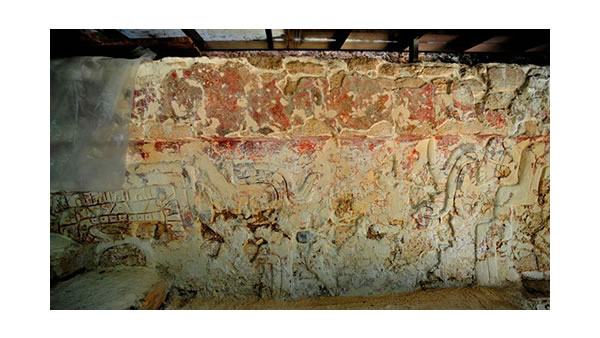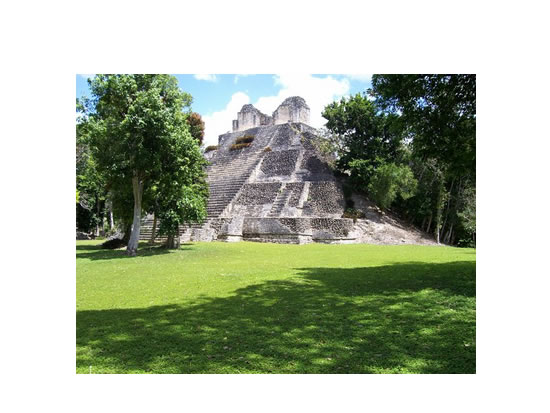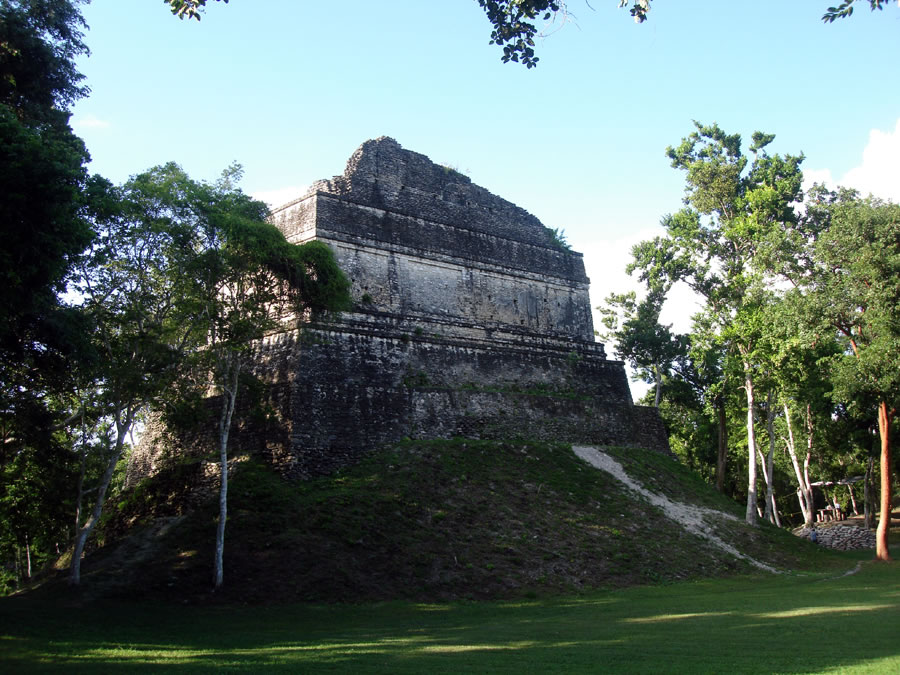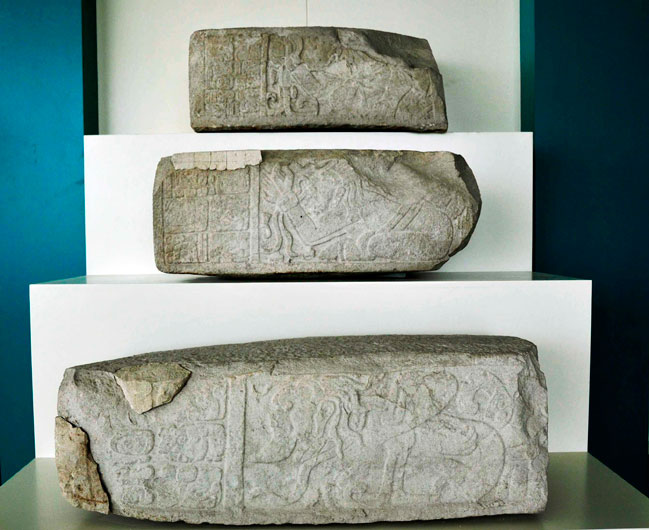 Architecture
The architecture of Dzibanche ties in with the history of the Kaan Dynasty. To clarify,  the "Snake Lords" who came to dominate the entire Central Maya Lowlands. They accomplished this dominance through military victory and a network of carefully-tended royal relationships.
Also, the Temple Of The Cormorants is the funerary temple of Sky Witness, who conquered Tikal in 562 AD. In particular a hieroglyphic stairway names Yuknoom Che'en I, an early Kaan Dynast who conquered smaller cities surrounding Dzibanche in the early 6th century.
Recent discoveries
After a civil war – or at least a violent family dispute – between Kaan Lords at Calakmul and Dzibanche, the main power center of the Snake Lords moved to Calakmul. Accordingly, recent discoveries show that a branch of the Kaan remained at Dzibanche until well into the Postclassic.
Meanwhile, more discoveries are being made each season at Dzibanche. For example most recently of a series of painted stucco friezes in the Small Acropolis.
Useful information when you visit the ruins of Dzibanche
Distance of Dzibanche from Rio Bec Dreams:  98 kilometers
Driving time to The Dzibanche site: 1.5 hours
Opening hours of Dzibanche ruins: Regular opening hours, from 8am to 5pm 7 days a week.
Entrance price per person: 46 pesos as of October 2015
Combine a visit to Dzibanche ruins with a visit to Kohunlich. In addition, in the next two years, you may also be able to visit the great Preclassic center of Ichkabal just north of Dzibanche. But as of today (january 2021) there is still no information when Ichkabal will be open for public.