Chicanna ruins
Chicanná means  "in the house of the snake's mouth". To clarify,  Chi is mouth, Can is snake and Ná means house.  Chicanna is named after its discoverer, the engineer Jack Eaton,
Situated 2 km west of Becan and Rio Bec Dreams Hotel, Chicanna ruins is a small site with 2 plazas and very well-preserved structures, including a nearly complete monster temple mask. The first building you come to is a palace with Chac masks on the upper corners. You can climb right through it. Note the small faces in the lower designs. The main plaza has 3 excavated structures.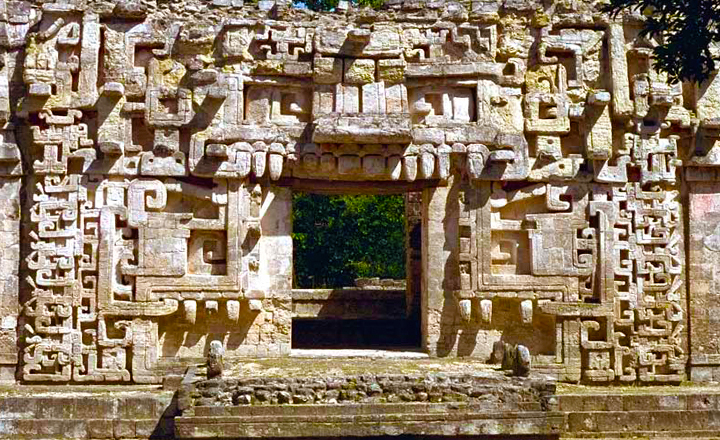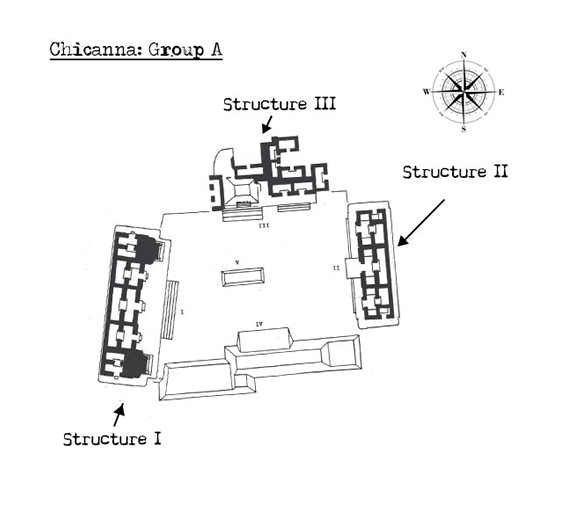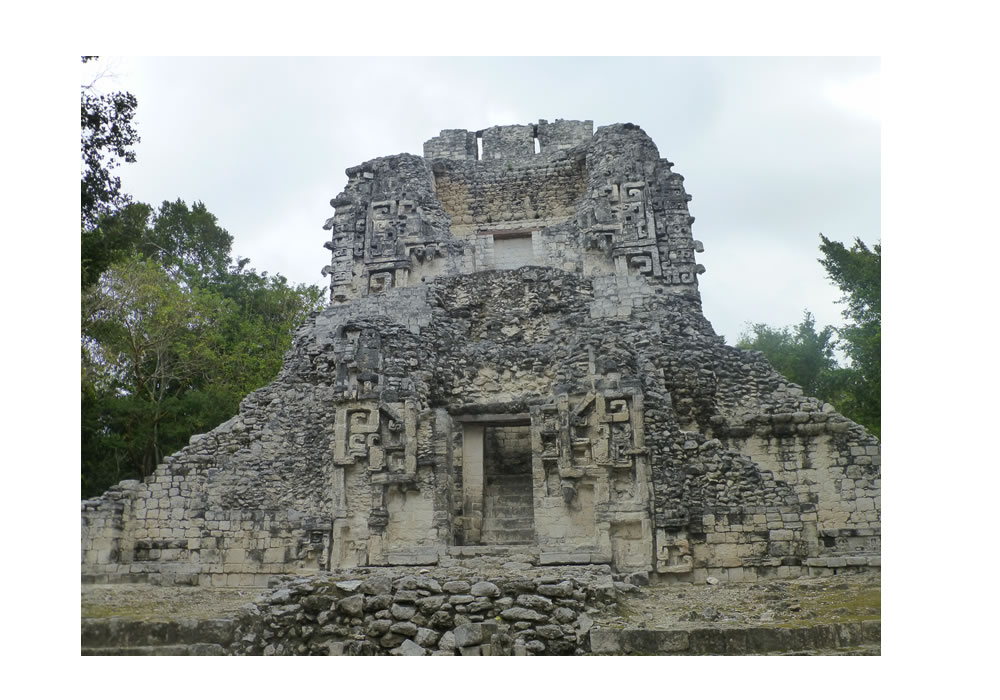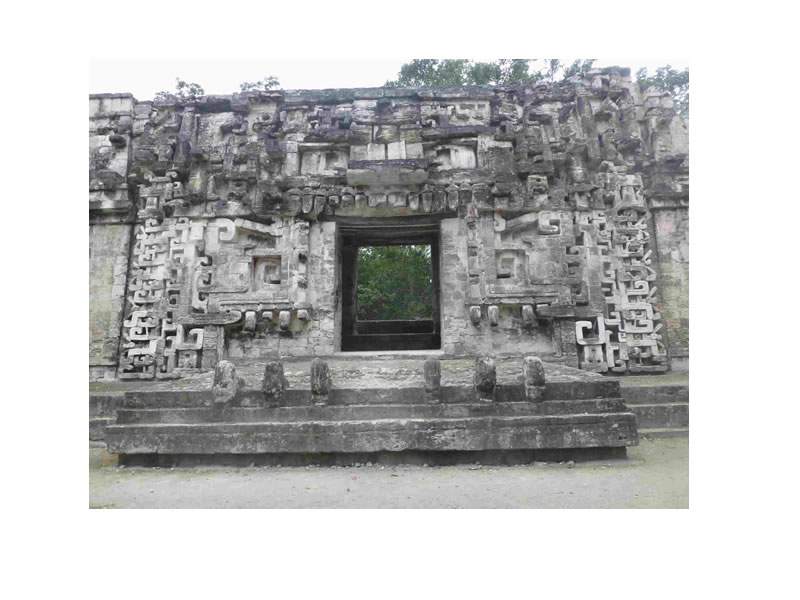 Main Plaza
The structure in the main plaza has a fine example of a Rio Bec monster mouth doorway as well as some vestiges of paint and hieroglyphics. The plaza is shady and a nice place to sit and enjoy the quiet and spirit of the site. If you visit late afternoon, climb to the top of the structure to enjoy the sunset and flocks of parrots flying overhead.
Useful information when you visit the ruins of Chicanna
Distance of Chicanna to Rio Bec Dreams: 2 Kilometers
Driving time to The Chicanna site: 3 minutes
Opening hours of Chicanna ruins: Like most sites, 8am to 5pm 7 days a week
Entrance price per person: 50 pesos at last check.
Combine a visit to Chicanna ruins with a visit to: Hormiquero, Xpuhil, and Becan, we call it the local tour.