Balamku ruins
We always recommend that guests visit Balamku ruins on the way to Calakmul from the hotel. This small site has surviving features that can't be seen anywhere else and will give a unique glimpse into how Maya cities looked 1500 years ago.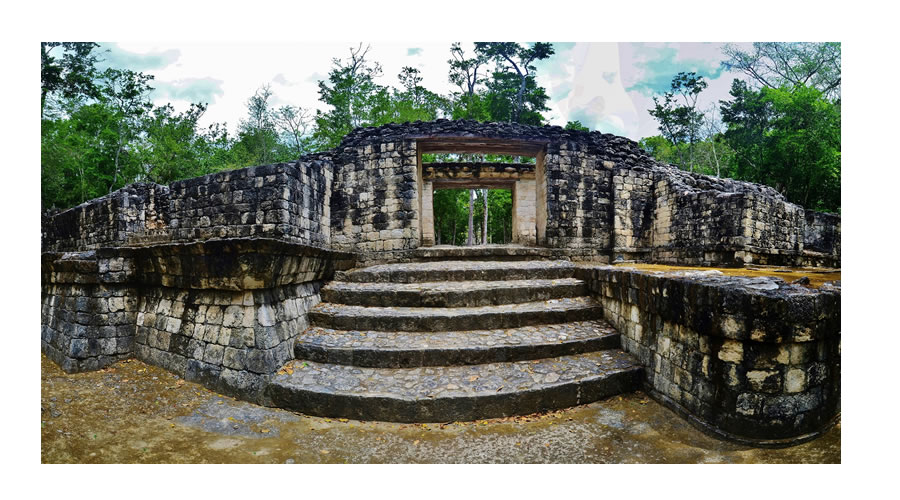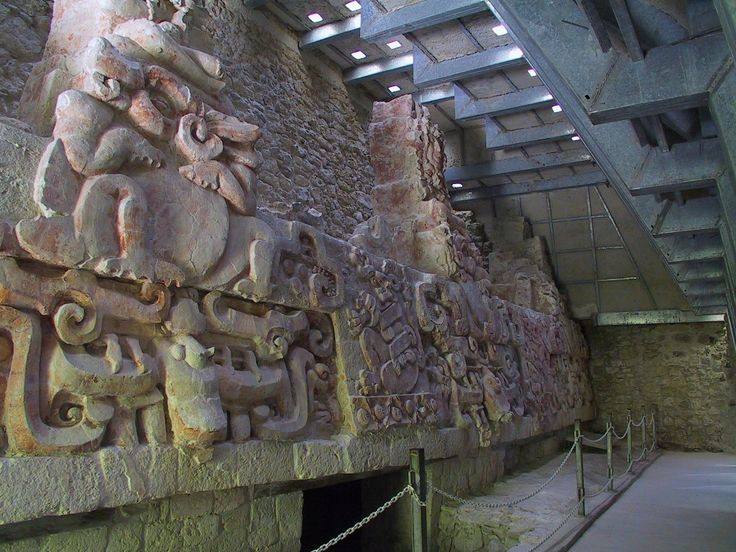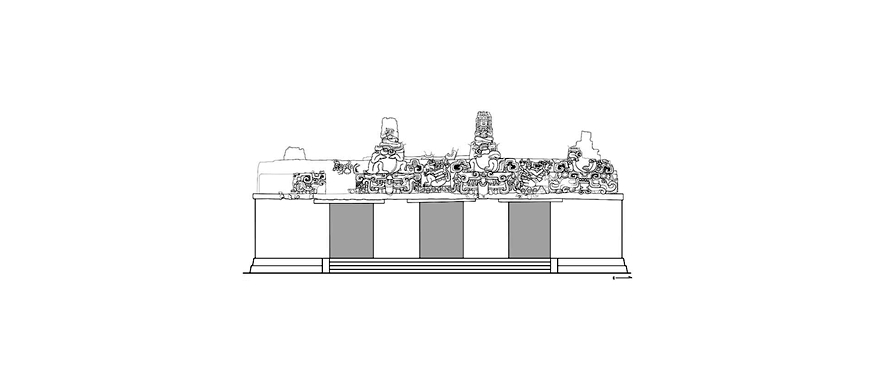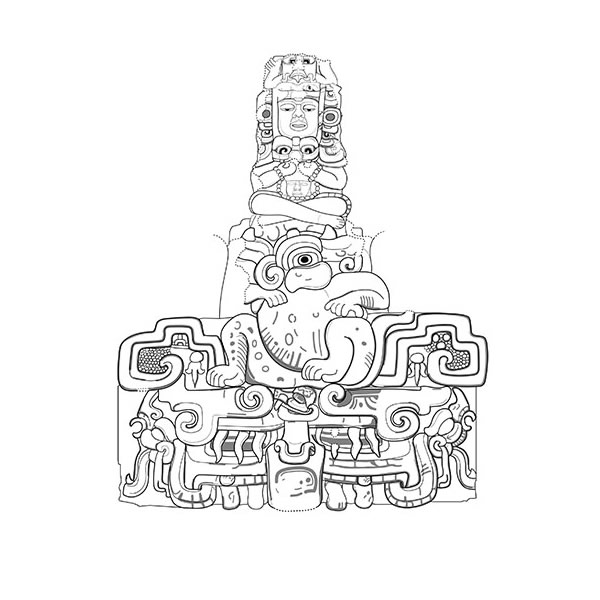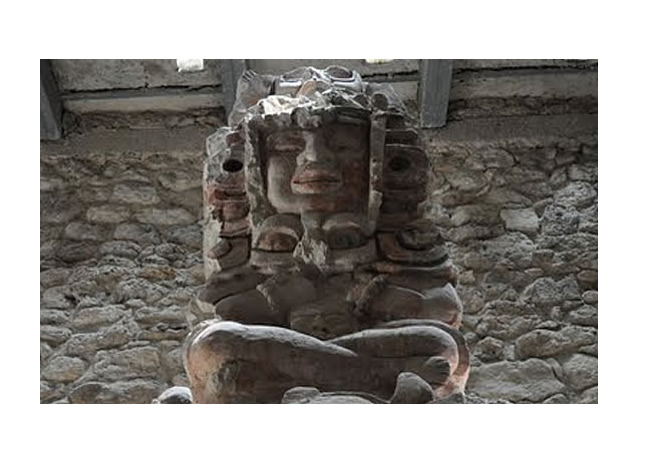 Stucco facade
Discovered in 1990, this spectacular site with its remarkable stucco facade – 56 feet long and 13 feet high – really should be better known.
This is one of the largest surviving Maya stucco friezes. It has  a complete program showing the death and rebirth of Maya kings as the sun god, traveling into and out of the watery underworld.
The frieze may have been constructed in the 6th century but look at the face of the king above.  It's a conscious archaism, recalling the Maya Preclassic and even the Olmec.
Balamku ruins is a little known must-see particularly on your day for Calakmul. The site is small, only 3 areas have been cleared but it does give you a different perspective on the Rio Bec approach to architecture, especially noticeable in the Central Plaza where the frieze is hidden.
We suggest you visit Balamku before Calakmul as the site will most likely be closed when you leave Calakmul. Most likely there will be no-one around you as it seems to be so unknown.
Useful information when you visit the ruins of Balamku
Distance of Balamku to Rio Bec Dreams: 36 kilometers
Driving time to The Balamku site: 25 minutes
Opening hours of Balamku ruins: Regular, 8am to 5 pm 7 days a week
Entrance price per person: 39 pesos as of October 2015
Combine a visit to Balamku ruins with a visit to Calakmul and maybe the Bat Cave Cenote